The Last Ultra Running Hoorah For My Dad And Me!
My dad and I crewed my for my friend Jane and her partner Will for the 81 mile Badwater Salton Sea Edition Ultra-run. We left the Salton Sea at 6:30am in the morning and got to the Palomar Mountain finish around 4am the next morning. 22 hours of crewing with just one "functional" person is not something this girl, who requires a lot of sleep recommends! Jane and Will were a strong team and they were successful because of that. Leap frogging over the 81 miles was an adventure that I won't soon forget. This event was special for me though for two reasons: One, I got to support my friends doing what they love, and, two, I got to spend time with my dad doing something we have loved doing together in the past.
I quickly recognized this was going to be my dad's and my last hoorah together around ultra-running. I was excited for this adventure because we again had many hours and many miles to cover in a car together. In mythology there is a story of an old woman weaving her thread in a dark cave, her thread weaving into the fabric that is the story of the world. One day a pack of wild dogs enter the cave and tear her fabric apart and we are left to believe the world ends.
But the dogs depart and the woman picks up her thread and starts weaving again.
Trips like these are the threads that are woven into the story of our relationship. This is where I have the dad I have known my whole life. And I love it so much. On the flip side this is now a place where I have a new version of my dad that I am not as familiar with. There are a lot of tears these days around the pain I feel in my heart, and up until now I thought I was grieving the loss of my dad and wondered if the pain will ever go away.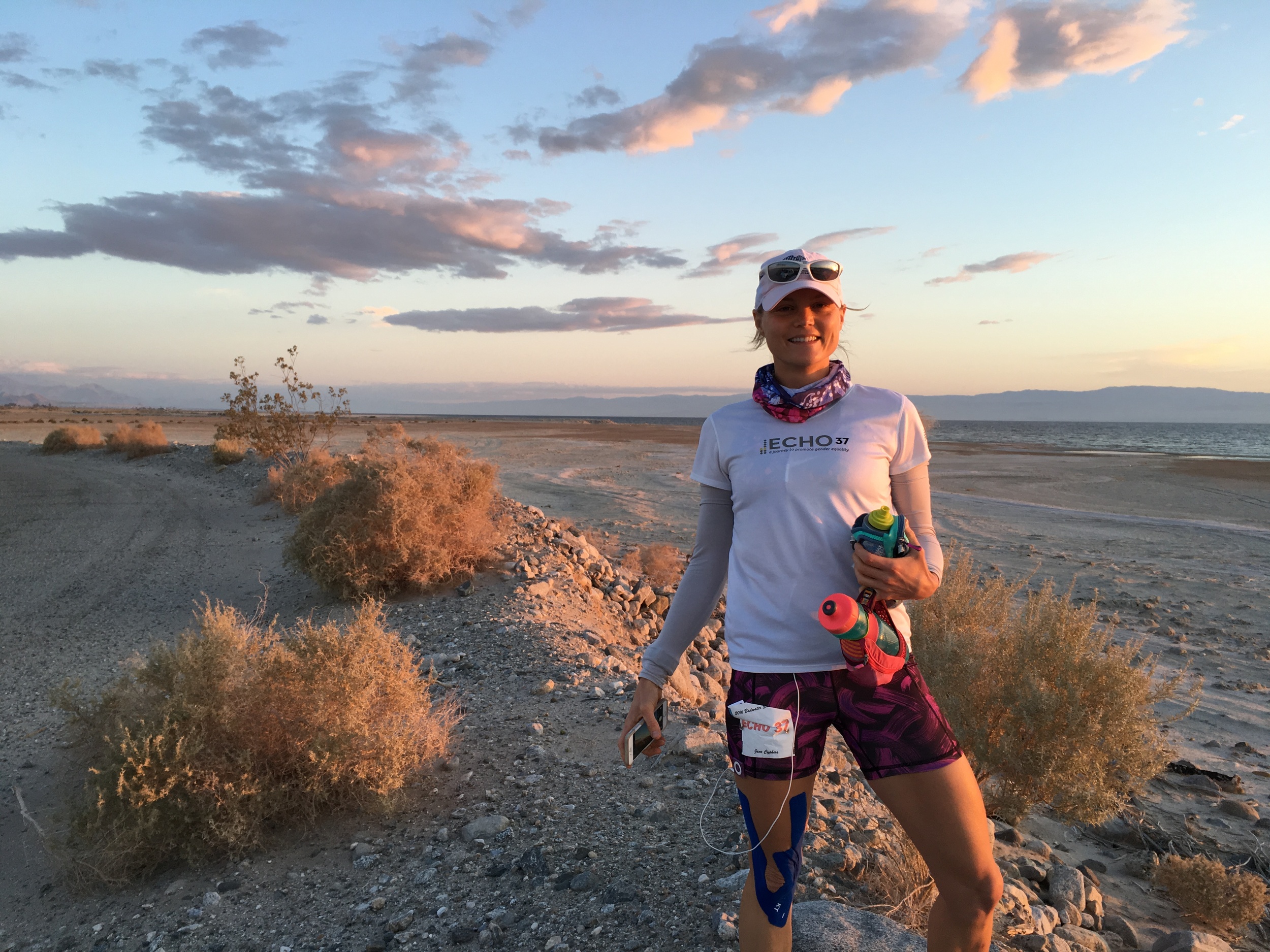 Over the course of the last year I have honed my emotional skills through my practice of Dynamic Emotional Integration. I have learned how to let my emotions chart my course and trust their intelligence. Sometimes tears stream down my face. And my breath is taken away again. I stop and let them move through me with a deep knowing that I'm right where I need to be. Sometimes I am filled with laughter, and I let the joy and celebration flow through me too. Sometimes only seconds fill the space between sadness and happiness. There is a pause in the weaving of threads because I can't go on. At times the pauses seem to cross over into a realm where time is not kept, and all of a sudden I notice a year has gone by in the blink of an eye.
I'm learning there are new threads ready to be guided through the eye of my needle and old threads that are ready to be cut and tied. With each thread cut I grieve, lovingly tie it off, seal it with my tears, and pick up a new thread, continuing to weave the story of me and my dad into the world. I will continue to do so until the final knot is tied and sealed with the tears of grief's sweetness and pain that make up the story of our relationship.